What is a Toxic Relationship? – Are you in a Toxic Relationship?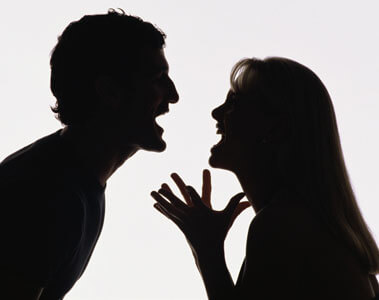 What is a Toxic Relationship?: Consider this: even good relationships need effort. After all, even our significant others, close friends, and parents aren't perfect (and, oddly enough, they may not see us as perfect either). We must learn to adjust and adapt to their quirks, flaws, moods, and other characteristics, just as they must learn to do the same with us. It's also worthwhile.
Some relationships, on the other hand, are more difficult and necessitate more effort. We are not clones, but individuals and some people in relationships will have more issues and arguments than others. However, since we value these relationships, we are prepared to put forth the effort necessary to maintain them.
Read Also: 6 Reasons why your spouse/girlfriend may say she needs some space
Then others are in poisonous relationships. These relationships have evolved into something that, if not addressed, has the potential to be exceedingly damaging to our health.
These relationships aren't always hopeless, but they require a significant amount of effort to be transformed into something beneficial. The paradox is that we must be willing to leave a poisonous relationship in order to have a fair chance of turning it into a healthy one.
In the midst of a global pandemic, it's more important than ever to understand what constitutes a toxic relationship. We're spending more time at home due to pandemic measures. Work, friends, the gym, and school are just a few of the outlets that are used to keep our social, physical, and mental health in check.
Isolation at home might reveal fresh signs of toxicity, thus the last several months have been crucial in spotting problematic patterns in our interactions.
Read Also: When your spouse/girlfriend tells you she needs some space
How To Know If Your Relationship Is Toxic?
A toxic relationship is one in which one of the partners participates in behaviours that are emotionally and, more often than not, physically detrimental to the other.
A healthy relationship increases our self-esteem and provides emotional energy, whereas a toxic relationship decreases our self-esteem and depletes our vitality.
A healthy relationship is characterized by mutual caring, respect, and compassion, as well as an interest in our partner's wellbeing and growth, the ability to share control and decision-making, and, in short, a shared desire for each other's happiness.
A healthy relationship is one that is safe, one that allows us to be ourselves without fear, and one that makes us feel at peace and secure. A toxic relationship, on the other hand, is not a safe environment.
Insecurity, conceit, power, and control are all warning indicators. Our lives are jeopardized if we stay in such a relationship. It's an understatement to call such a relationship dysfunctional.
Read Also: 6 signs of immaturity in men that women need to be aware of
Kindly follow us on: 
Comments
comments