'We can't replace a goal machine like Ronaldo' – Juventus legends slams Ronaldo's exit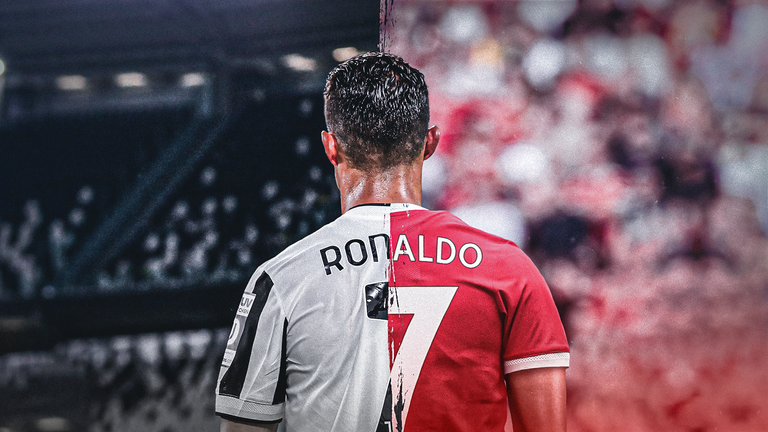 What's been said so far?
Juve legend Tacchinardi believes the situation should have been handled better, telling Tuttosport:
"Ronaldo should have left in a different way, not on his private jet while [Massimiliano] Allegri was talking to the team before the game against Empoli. I expected a press conference to say goodbye to the fans. They deserved something different.
"There are no more legends such as [Alessandro] Del Piero, [Francesco] Totti, [Paolo] Maldini or [Javier] Zanetti, but it wasn't nice to hear from Ronaldo that he was going back to a place he feels like home.
"He put Juventus in a difficult situation, leaving a few days before the end of the transfer window, it is impossible to replace a goal machine like him."
Read Also: 15 Health tips from Cristiano Ronaldo we should emulate
Did Ronaldo show disdain for Juventus?
Long before he signed to a second spell at Old Trafford, a move for the 36-year-old was discussed. When a late deal was pushed through, however, it came as a shock.
Another Juve legend, Brio, says Ronaldo should have paid more attention to the Serie A giants and bid a proper farewell to the fans who idolized him for three years.
He added: "Juventus deserve more respect, I didn't expect Ronaldo to snub the club like this. It was not nice of him.
"I always speak highly of the three clubs where I played: Juventus, Lecce and Pistoiese because they signed me and believed in me. Cristiano is a great professional, but his farewell should have been different.
Manchester United has confirmed the signing of Cristiano Ronaldo.
"They may not have broken up gracefully, but I believe it was the best decision for the player and the club. If a player is forced to stay, he may harm his teammates as well as the club."
Ronaldo scored 101 goals in 134 appearances for Juventus, helping them earn two Serie A titles. However, he failed to win another Champions League trophy during his tenure in Italy, and he is currently under contract with United for two years.
Read Also: Ronaldo poses with his Guinness World Record certificate
Kindly follow us on: 
Comments
comments