Tokyo 2020 Olympics: Disqualified Nigerian Athletes storm Japan streets to protest (photos)
Disqualified Nigerian Athletes have taken to the streets of Tokyo, Japan, to protest their disqualification from the ongoing Olympics.
Read Also: See Reason Why Ten Nigerian Athletes Were Disqualified From Ongoing Tokyo 2020 Olympics
The Athletics Integrity Unit (AIU) determined earlier this week that ten Nigerian athletes were ineligible to compete in the games due to a failure to meet the minimum testing standards set forth in Rule 15 of the Anti-Doping Rules for federations in Category A.
On Friday, July 30, protesting athletes stormed the streets of Japan to express their disappointment. They carried placards with the inscription "Why should we suffer for someone else's negligence", "All we wanted to do was complete" and"We are not just alternates but potential medalists."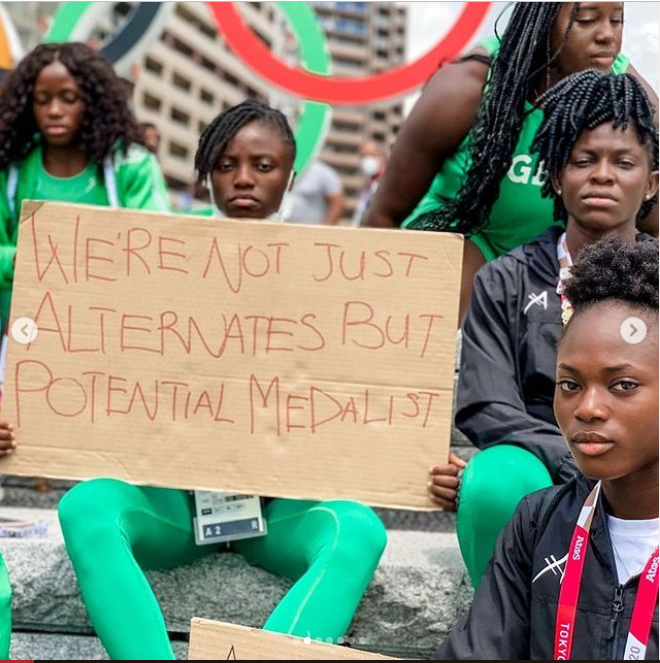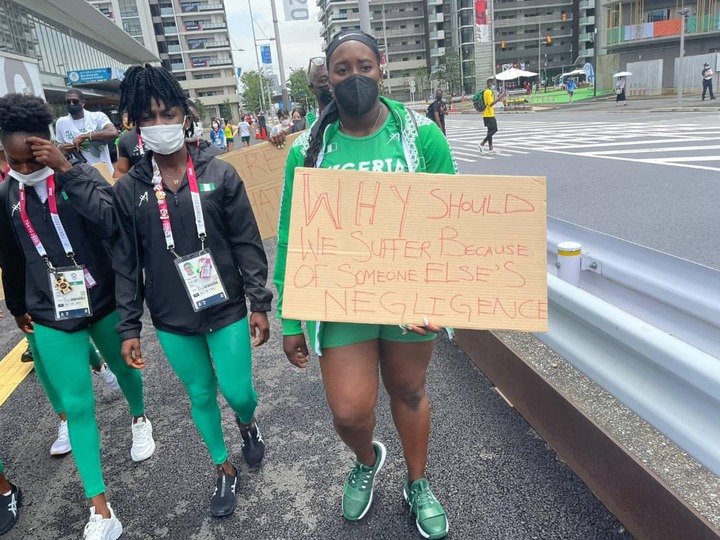 Read Also: Lionel Messi returns to Barca 'to agree £250k-a-week five-year contract,'
The athletes were disqualified for a variety of reasons, including the fact that the Rule establishes minimum testing criteria for national teams of 'Category A' federations, which are considered to have the highest doping risk and pose a threat to the sport's general integrity.
"The key requirement in Rule 15 is that an athlete from a 'Category A' country must undergo at least three no-notice out-of-competition tests (urine and blood) conducted no less than 3 weeks apart in the 10 months leading up to a major event. Only then do they become eligible to represent their national team at the World Athletics Championships or the Olympic Games.
Kindly follow us on: 
Comments
comments