Liverpool Backed to Sign Donnarumma
Steve Nicol has advised his former club to sign Milan and Italy goalkeeper Gianluigi Donnarumma.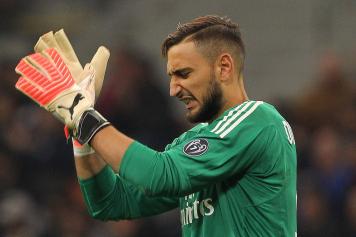 Nicol believes that despite Loris Karius's good form of recent, the Reds still need to bring in another shot-stopper in the summer in case of impromptu cases.
And the 19-year-old Donnarumma has been tipped as the perfect option, for Nicol saying the Italian could be Liverpool's goalkeeper for the next decade.
Also read:
Gareth Bale Won't Leave Real Madrid this Summer for Less than €100 Million—Madrid
Follow us on Facebook – Dailyfamily.ng, Twitter – @DailyfamilyNG , Whatsapp +2348188889427, BBM PIN D86722A7 and instagram @dailyfamilyngfor more updates.
Comments
comments