Lagosians appeal to Sanwo-Olu to rehabilitate Alagbado roads
Read Also: Sanwo-Olu: 400 oxygen cylinders per day for severe COVID-19 cases
Residents of Alagbado in the Ijaiye-Ojokoro Local Council Development Area (LCDA) have petitioned Lagos State Governor Babajide Sanwo-Olu to restore all roads in the area that are in poor condition.
They said that all of the major roads in LCDA's Ojokoro district were in poor condition and that the government needed to intervene immediately to improve human and vehicular mobility.
Nearly all of the roads in the wards, according to Alhaji Hamzat Azeez, a community leader in Ojokoro, were in poor shape.
Fatunbi, Coker, Sunmonu, Afuwape, Adebayo, and Eniola in Ward A, Shola Martins, Oladitun, Seyiola in Ward B, and Ile Igbo, Arowolo, Irebanwa, and Adetutu street in Ward C, according to him.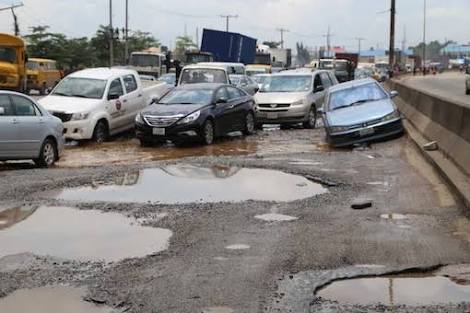 Read Also: Lagos ranked 56th safest city in the world (FULL LIST)
Abanikanda, Bayo Makinde, Adetola, Ikereku, Jakande Power Line, Yusuf, Musbau, Ope Ewe, Almoroof, and Ogo Oluwa roads are among the worst in Wards D and E, according to him.
"These roads have become a nightmare to the residents and users. I am pleading with the state government to help us fix the roads.
"All the streets are major roads that linked Ikereku and Yusuf Jakande Power Line communities, we are in dire need of government's urgent attention,'' Azeez said.
Mr Oladejo Akinloye, the LCDA's 'Babaloja General,' also claimed that major road developments in the area had been shelved.
"I am appealing to the governor to complete many of the abandoned road projects, especially, that of Shola Martins Street. Some dilapidated infrastructures in the area also need proper maintenance," he said.
Similarly, Mr Babatunde Amoo, a teacher, noted that terrible roads had harmed numerous local businesses and schools.
"Students get to their schools late and return home late while some drivers have abandoned their buses due to high cost to regularly maintain their vehicles.
Comments
comments