Healthy Ways To Wash Your Penis
Since it's the body part that most men prize, you owe it to your penis to keep it clean, healthy, and functional at all times.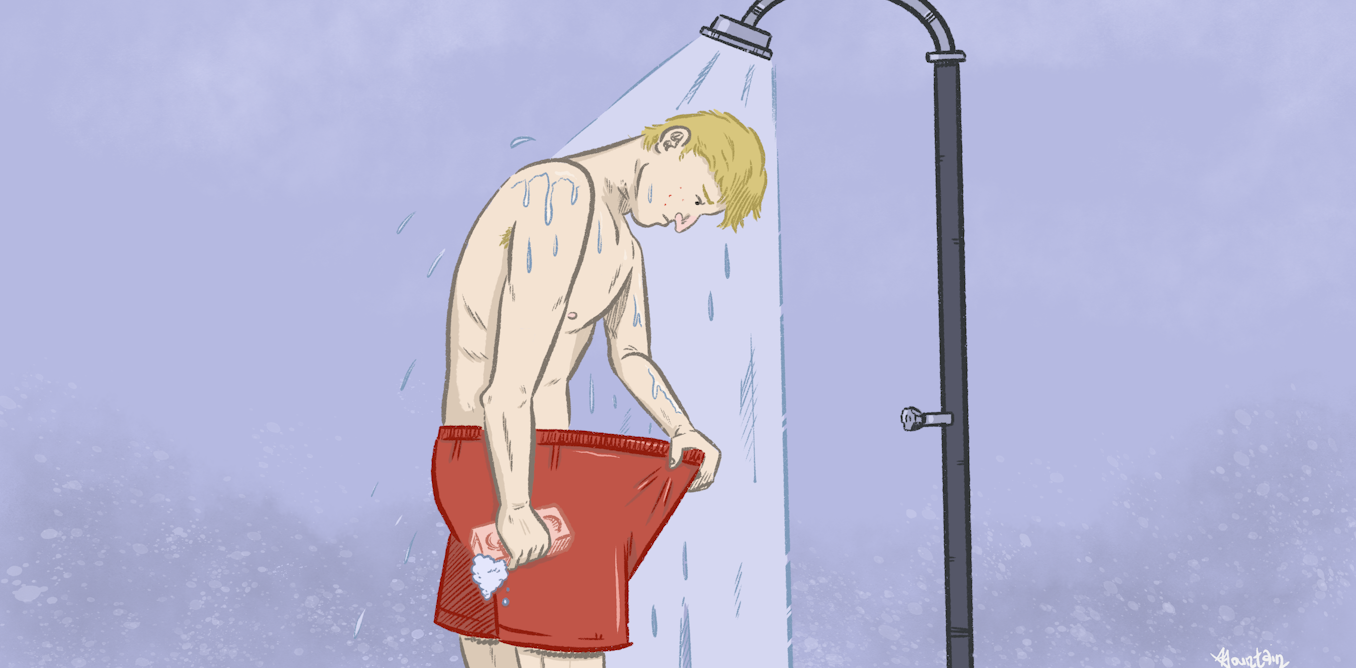 Read Also: 5 amazing ways sex benefits your health
Here's how to wash your penis, gentlemen.
Give it the attention it deserves, and you might not be the only one who benefits — your spouse is likely to be grateful as well.
When you're taking a shower or bath, gently wash your penis with warm water every day. Pull your foreskin back gently and wash underneath it if you have one.
If you don't properly cleanse beneath the foreskin, a cheesy-looking substance called smegma might form.
Smegma is a lubricant that helps to keep the penis wet. It's situated under the foreskin and on the head of the penis.
If smegma accumulates in the foreskin, it can begin to stink, make it difficult to pull your foreskin back and serve as a breeding ground for bacteria. Balanitis, or redness and swelling of the head of your penis, might result from this.
Read Also: 5 health benefits of eating Plantain
Many men do not clean beneath their foreskin, which is rather unexpected. They not only acquire issues as a result of inadequate cleanliness on a daily basis, but it's also incredibly off-putting to a sexual partner.
Pulling a baby's or young boy's foreskin back with force can be painful and dangerous. Because their foreskin may still be linked to the head of the penis, it will not entirely retract. There's no need to clean inside the foreskin at this point in their development.
While maintaining good personal hygiene is crucial, excessive soap and shower gel usage can cause irritation. It's enough to gently wash your penis once a day with warm water to keep it clean. If you must use soap, pick a light or non-fragranced soap to avoid skin sensitivity.
Although it may be tempting to put talc or deodorants on your penis, these should be avoided since talc can get beneath the foreskin and create inflammation.
Circumcised males must clean their penis with the same care as circumcised guys. It's enough to gently wash the penis with warm water once a day.
Read Also: 3 major foods to improve vagina health
The testicles and the pubic region
Remember to clean the base of the penis and the testicles, as sweat and hair can mix to produce a strong odour, just like in your armpits.
These areas need to be washed frequently to prevent sweat from gathering, especially because they are covered by underwear for the majority of the day.
Make sure the area between the testicles and the anus is clean and odour-free as well.
It's a good idea to examine your testicles for lumps once a month after a warm bath or shower while you're down there.
Keep an eye out for any new lumps or swellings that haven't been there before. Find out how your testicles should seem and feel.
Read Also: 7 Ways To Maintain Healthy Teeth For Toddlers
Kindly follow us on: 
Comments
comments