'Are you serious?' Man proposes to fiancée with goat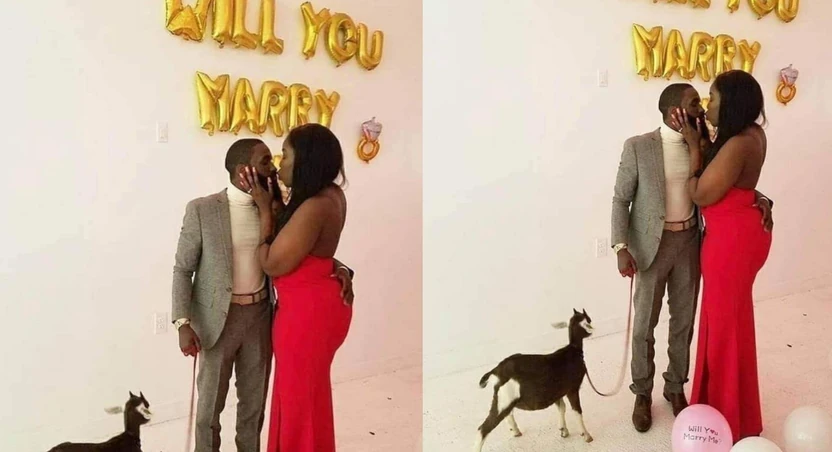 Read Also: She promised not to leave me- My Story of Love (Series)
Man proposes to fiancée with goat: The Nigerian man's "trailblazing" approach of proposing to his girlfriend has elicited mixed views on social media, with many individuals expressing amazement at the gesture.
Interestingly, some individuals have interpreted the goat-themed proposal as having spiritual significance, while others have asked amusing questions.
According to Correctng.com, the lady accepted the goat and consented to marry the man who has yet to be recognized.
A snapshot of the scene, uploaded by Twitter user @Eminitybaba_, shows the man kissing his fiancée while holding the goat by a rope tied around its neck.
A large "Will You Marry Me" golden sign is hung on the wall in the room where the proposal took place. Balloons were also placed on the wall to lend a romantic touch to the event.
Read Also: YorochiTV Facebook Community Raises N2M for Prosthetic Legs for Brothers
Kindly follow us on: 
Comments
comments