9 Reasons Why Cooking Gas Is Expensive In Nigeria – NNPC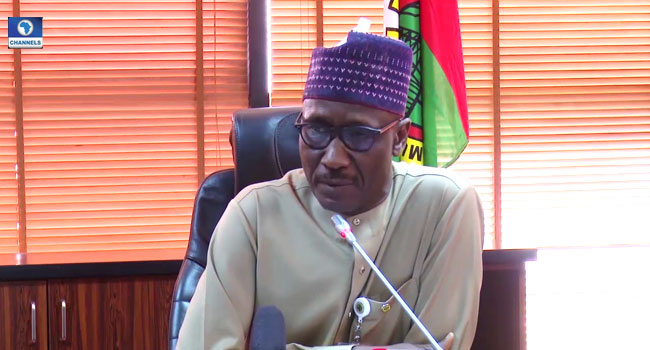 Many Nigerian homes are struggling to keep up with the practically daily increases in cooking gas prices across the country.
This, without a doubt, exacerbates the situation caused by the increase in food prices.
The problems in securing an appropriate supply of cooking gas, according to Mallam Mele Kyari, Group Managing Director of the Nigerian National Petroleum Corporation (NNPC), has led to a rise in the price of the product.
Read Also: 'I didn't faint, Sale Mamman denies collapse after been fired by Buhari 
On Tuesday, September 7, Kyari revealed this during a working visit to the Department of Petroleum Resources (DPR) headquarters in Abuja.
According to NNPC CEO Kyari, the following are some of the reasons behind the increase in cooking gas prices:
1. Gas is in short supply in this country.
2. We're having trouble supplying gas to our network across the country on a daily basis. Gas delivery is a hassle.
3. When supply is scarce, the price will suffer. Our LPG supply mechanism is quite weak, which is why we are working closely together to ensure that we can extract LPG from our gas resources and make it available to the market.
4. Once supply becomes abundant, the price will undoubtedly be affected.
Read Also: How to have a wedding with just 50k
5. The company is collaborating with other sister organizations to ensure that more gas is available in the domestic market, bringing it closer to people's homes.
6. The NNPC's objective of expanding its network of availability would result in gas being delivered straight to end consumers' houses.
7. When we are able to power thermal gas plants all over the country and in close proximity to customers, residences will eventually be equipped with electric stoves and utensils.
8. We are in the process of transitioning, and we will continue to add more capacity to the market in order to lower prices.
9. The commodity's excess availability will help to stabilize power supply and distribution in the country, as thermal plants will supply power generating businesses with gas that is both affordable and accessible.
Read Also: BREAKING: Buhari meets security chiefs, others (Photos)
Kindly follow us on: 
Comments
comments