7 Signs You Are in a Happy and Healthy Relationship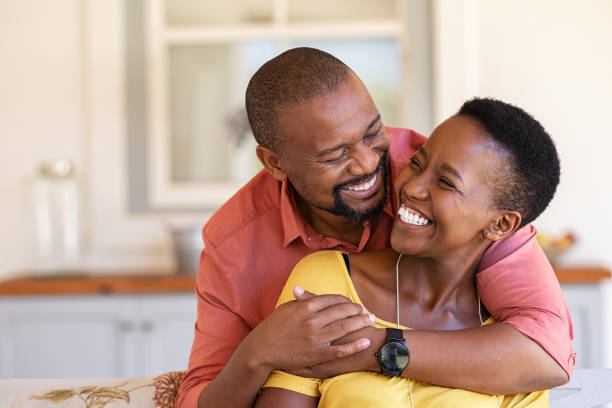 There is no such thing as an ideal partnership. However, there are some relationships in which the good exceeds the bad and both parties are content with their current situation. We all want to be in a happy marriage with a healthy relationship. Simply put, a good relationship brings out your greatest qualities. If you're in a happy and healthy relationship, look for these seven signs:
Read Also: 5 things you should never neglect in a relationship
1. You have mutual trust:
You trust your spouse because you believe in them, that you can rely on them, and that you are physically and emotionally safe with them. You have faith in your relationship regardless of who they hang out with or where they go. You develop trust by being consistent in your actions and words (doing what you say and saying what you do).
2. You help each other out:
You motivate and inspire one another to be your best selves and continue to improve. When something bad happens, you and your spouse are there to console and support each other.
3. You are always looking forward to seeing each other:
Even if you've been dating for a long time, the prospect of seeing your spouse at the end of a long day makes you feel better. Many people find it difficult to be apart from one another, yet seeing them again will make everything worthwhile.
4. You consider the future:
While you don't dwell on the future, you do consider it from time to time. It's a good indicator for your relationship if you can imagine yourself with your spouse and make plans for the future. This is also the most straightforward way to distinguish a committed, long-term relationship from one that isn't.
Read Also: 5 Thoughtful Ways to Be More Romantic In a Relationship
5. You Fight:
Disagreements are inevitable, therefore if you're not battling, you're probably holding back. People in healthy relationships, on the other hand, fight effectively and fairly. That entails refraining from calling them names or making derogatory remarks.
It also entails attempting to comprehend your spouse rather than attempting to score points. What happens if you're wrong? You express regret.
6. You have a good time together:
You love each other's company and have a good time together. This doesn't imply you're always on cloud nine, but your life together is generally cheerful and enjoyable.
7. You spend time with the families of each other:
Although being with your partner's family can be difficult or uncomfortable, getting along with his or her family will help your relationship go a long way. Things will look much better if you are embraced and accepted into the family.
Your partner's family will be the most important thing to them, thus getting along with them will be very important to them. This should work in both directions. Your partner should also make an effort to learn more about your family since this will bring the two of you closer together.
Read Also: 3 signs that you have forgotten your self-worth in a relationship
Kindly follow us on: 
Comments
comments