5 Stages Of Relationship That Every Couple Must Pass-Through
We shouldn't expect to look back on the challenges we conquered and declare, "Wow, we made it!" at some point in our relationship "That's all there is to it! We've arrived! It was a success!" Because beyond where you are now, there is another obstacle to overcome.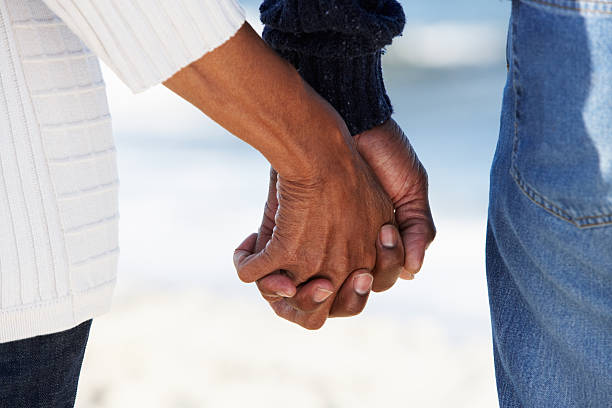 In other words, a relationship's stages are cyclical rather than linear. Even those who achieve the fifth and ultimate stage of a relationship, Wholehearted Love, will eventually return to Stage 1 to begin the process all over again. They can, however, always find their way back.
Here's all you need to know about the 5 stages of a relationship.
Stage One: The Integration aka the merge
The Integration, often known as the honeymoon phase, is the first stage of a partnership. When a couple initially gets together, it's often the first, sweeping romanticism that absorbs them, including an all-consuming thrill in our partner's presence and hungry, passionate romance.
People in this stage of a relationship frequently believe they've discovered their "perfect match," someone who is uncannily similar to them and compatible with them. They feel compelled to be together all of the time, and boundaries are frequently blurred. The two appear to be merging, or at least appear to be eager to do so.
Stage Two: Doubt and Denial (Stage 2)
Doubt and Denial is the second stage of a relationship when we begin to recognize the differences between ourselves and our partners. With a jolt, we awaken from our infatuation trance, only to discover that the features that once seemed so wonderful have begun to irritate us. (His frequent smiling is annoying, her kindness becomes wasteful.)
When we come up against each other's differences, friction is unavoidable. As power struggles escalate, we are astounded by our partner's transformation. Irritation and estrangement coexist with feelings of affection. After all, maybe we're not "ideal" for each other.
Stage Three: Disillusionment
The Disillusionment stage is the third stage of a relationship. This is love's winter season, which for some couples may feel like the end of the road. The power conflicts in the relationship have fully surfaced at this point, and the issues that the couple has continually brushed under the rug are now blatantly visible.
Some people develop a constant state of vigilance, ready to strike at the first sign of trouble. Other couples may slowly drift away over time, devoting less and less energy to the relationship and focusing more on things outside of it.
Stage Four: Making a decision
Because you've reached a breaking point in your relationship, the fourth stage is termed the Decision. Self-protective tactics, emotional breakdowns, and leaving the house for hours to get away from each other after a disagreement are all normal. Indifference and distance are also problematic.
When you start really considering leaving and even making plans to leave the relationship, you know you've arrived. You might be in the mood for a fresh start with a new person.
Stage 5:Unconditional Love
Wholehearted Love is the fifth stage of a relationship, and it is when our partnership is at its healthiest and most gratifying. Summer is the season of love when the results of a couple's labours are completely ripe and ready to be appreciated.
Couples experience true individuation, self-discovery, and acceptance of imperfection in themselves and their relationships, recognizing that no "perfect fit" exists.
This fifth stage of a relationship still requires hard work, but the difference is that couples now know how to listen properly and lean into difficult conversations without feeling threatened or assaulting one another.
Read Also:
Kindly follow us on: 
Comments
comments