5 Reasons why you should avoid eating too much salt
Salt is a natural mineral that is made up of 40% sodium and 60% chloride. It is used commonly to add needed flavour and taste to our dishes and also is good for preserving perishable food items.
The mixture of Sodium and Chloride to form salt is important for the muscle and nerve function properly. It also helps your body to maintain water and mineral balance.
In spite of all the advantages of salt intake in our bodies, there are also negative and unpleasant effects to ingesting too much salt long term. Just like sugar, average Nigeria consumes more salt than is required by the body, whether in cooked food, packaged or processed food.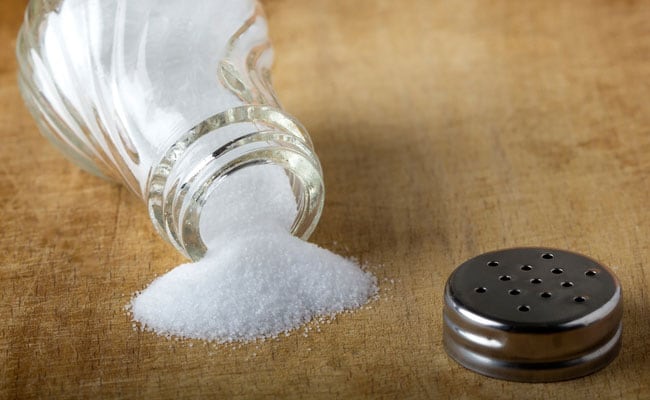 This article looks at 5 reasons why you should avoid eating too much salt.
Read Also: 5 ways to treat your smelly shoes
1. It makes you bloated:
This is a short-term reason as some people notice that they become bloated because of water retention or feel excessively thirsty after a salty meal. These people notice that their hands, legs and even faces become swollen after taking it in excess.
It's most times a short-lived effect because after taking some glasses of water and intentionally avoiding salt intake for a while, the body excretes the excesses and returns to a less swollen state.
2. Hypernatremia:
As a result, excessive salt intake increases the level of fluid intake and that can cause you to urinate often. If one also refuses the urge to drink enough water after eating high amounts, it causes your body's sodium levels to rise above the normal level, which results in a condition known as hypernatremia.
Hypernatremia causes water to leak out of your cells and into your blood, so as to dilute the excess sodium. If left untreated, this fluid shift can result in confusion, seizures, coma, and even death.
The other symptoms of hypernatremia include restlessness, difficulty in sleeping and breathing, and decreased urination.
Read Also: 5 FOODS THAT LOWER CHOLESTEROL
3. High Blood Pressure:
Research reviews that that salt-rich diets increase blood pressure significantly and it can basically be lowered just by simply reducing the salt content or intake of a person's diet levels.
4. Risk of cancer:
The science behind salt's role in stomach cancer is one that is not totally understood. But, scientists are of the opinion that salty diets make one more vulnerable to stomach cancer by causing ulcers or inflammation of the stomach lining.
5. Several other illnesses:
Excess intake has been known ow to lead to diseases like heart failure and kidney failure. Salty foods are usually high in total fat and calories – leading to excess total calorie intake, overweight and obesity.
Read Also:  The things you never knew about Fulani Festival – The Sharo
Kindly follow us on: 
Comments
comments