4 Kinds Of Dating – Which are you into right now?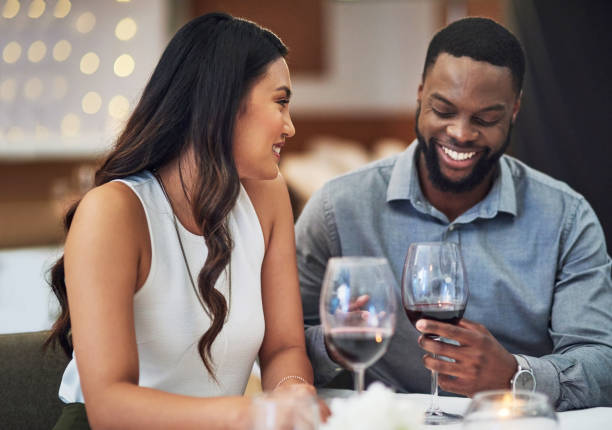 There are four different kinds of dating. When a friend says he or she is dating, I generally ask them to define what they mean by the term "dating."
I prompt them by asking, "Is it casual dating?" when they give me a blank expression. Are you looking for a serious relationship? Courtship? Is it true that you're seeing each other? Friendship with perks? Are you interested in hooking up? What is the objective? What is the future of this relationship? The term "dating" can refer to a variety of situations.
So, for my own benefit (and the sake of other inquisitive individuals like me), I've created four categories to help explain things and reduce the complexity that surrounds dating.
Read Also: 7 Simple Ways To Gain Respect In Your Relationship
Dating for fun: Just for enjoyment
The no-strings-attached dating style is one of the most popular. The point of spending time together is to have fun together. You appreciate her company as much as she enjoys yours. You can hang out whenever you want. It's not a big thing if you don't call her back. You are unconcerned if she does not respond to your text. It's not a major situation.
There are no expectations other than to have a good time. It's not a one-size-fits-all solution. You're not trying to figure out if the other individual is marriage material. To put it another way, you're friends. And pals get together to have a good time.
2. Dating to see: Just to gain knowledge
This kind is more deliberate and intentional. Sure, you can have a good time, but the connection serves another purpose. That goal is for you and her to get to know each other better so you can decide if you want to pursue a more serious relationship. You start chatting about your life objectives, your marriage plans, how many children you want to have, your work plans, your spiritual views, and your family history.
Speed dating, blind dates, and online dates are examples of this style of dating. You may or may not be introducing this person to your friends and family, and the relationship may or may not be exclusive.
3. Dating to make a decision: Courtship 
Making a yes or no choice on marriage is the goal.
This sort of relationship is known as "courtship" in the old days. A couple gets to know one other during courtship in order to determine whether or not they should marry. It may be a casual and private affair, or it could be a public event requiring family or community consent. In most circumstances, making this decision necessitates a commitment to an exclusive relationship with the other person.
Read Also: 5 Ways To Build Strong Trust During Courtship
4. Dating after marriage: Marital growth
You will (ideally) continue dating if you do get engaged and married. This stage of dating differs significantly from the others. You must cultivate and strengthen your relationship now that you have made a lifelong commitment to another person (a satisfying marriage does not happen automatically, which I believe is one of the most common myths about marriage).
You can use this time to catch up on the events of the week, notice how the other person has changed recently, hold crucial discussions, and make decisions. It's also crucial to have a good time! Having fun together strengthens the bond.
Read Also: How to know if he is a Fake Guy – (6 Important signals to note)
Kindly follow us on: 
Comments
comments