3 Ways A Pregnant Woman Can Lift Her Mood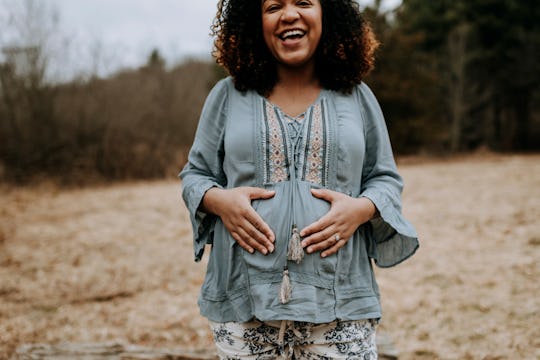 It can really be difficult for a pregnant woman to get over this mood because she just felt irritated about a particular event or scenario.
Money worries, relationship woes, previous pregnancy troubles, job demands and fluctuating hormones can all impact your mood during these nine months. It now becomes longer than expected.
So if you have some levels of anxiety or sadness, then it is important for you to lessen those problems and get the best of your pregnancy. What are some ways you can overcome this?
Read Also:
1. Laugh:
Laughter is one approach to re-establish your stress hormones and produce endorphin, a feel-good hormone. This can naturally bring you delight and allow you to enjoy your partner's love right now. Watch your favourite comedy and laugh the night away at a movie night.
One person begins to chuckle without any effort, and soon the entire room is laughing. This will alleviate the stress of your pregnancy.
Read Also:
2. Be creative:
You feel worthless because the pangs come in and out of you. However, it is critical that you consider the other side of the coin. Just make sure you come up with something unique. Insist on having a drawing for yourself by painting or sewing if you enjoy those activities, and then look at how happy you must have been.
You might also write in your journal about what happened that day and how it was beneficial to you. Just do whatever works for you. This isn't the time to pass judgment on your job (unless critiquing fills you with joy). This endeavour, whatever it is, is simply a tool for you to process your feelings and help you change your mindset.
3. Connect:
When you connect with the people in your life, you will notice that life is filled with a rainbow of colours. Each friend born at a specific period has a lot to say and can make you laugh.
Set aside time each day to pay attention to the tiny life that is forming inside you. Sing, rub your belly and chat to your baby. You might even find solace in penning a letter to your unborn child in which you express your wishes for their future.
Expectant women are perfectly natural in wanting to make the most of their pregnancy stage. It is, nonetheless, possible for you to be joyful.
Read Also:
Kindly follow us on: 
Comments
comments