16 Signs Of Lack Of Trust In Your Relationship
In a relationship, trust refers to your belief in your partner's commitment to you. They can be trusted, and they make you feel safe and secure in any situation. As a result, one of the most vital aspects of a partnership is trust. You actually don't have anything if you don't have trust.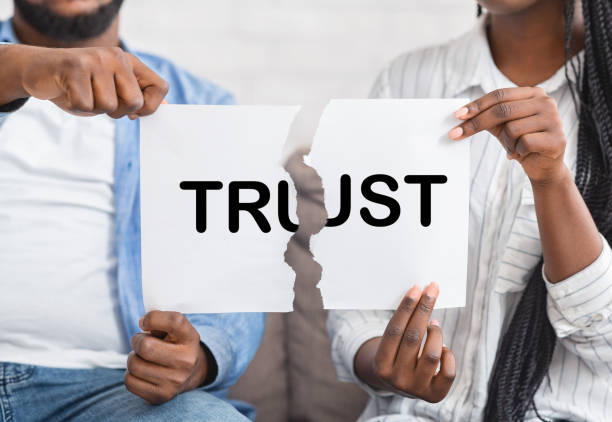 When we think of trust being shattered, we frequently conjure up images of cheating on our partner. However, trust can be shattered in a variety of ways, including failing to pick up your children on time from school, spending more money than you claimed you would, failing to pay your bills on time, and so on.
Read Also: What is a Toxic Relationship? – Are you in a Toxic Relationship?
The fascinating thing about trust is that it is reciprocal. You must be trustworthy in order to totally trust your mate. It's entirely unreasonable to expect your partner to fully trust you after you've done all the dirty work—lying, cheating, and sneaking about. Trust is a two-way street. It is impossible to demand trust.
Let's look at some indicators that you or your partner may have a lack of trust in your relationship.
Signs of lack of trust in a relationship.
Always assuming the worst about one another
Having unreasonable expectations of one another
Always trying to be in control
Refusal to forgive little mistakes
Inability to keep proper eye contact with one another.
Short and limited conversations
Feeling uneasy or apprehensive in each other's presence
Intimacy, either emotional or physical, is lacking.
There is a lack of transparency when it comes to spending habits.
Lack of communication or communication that is only on the surface
Active listening skills are lacking.
Refusal to apologize or accept one another's apologies
Unwillingness to accept responsibility for one's mistakes
Inconsistency between what is said and what is done
No motivation to address disagreements
Promises that were not kept
Read Also: 4 signs of a weak man in a relationship
Kindly follow us on: 
Comments
comments